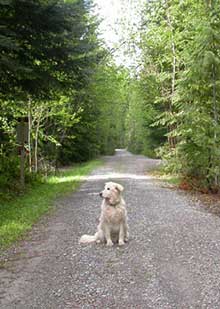 As I said in previous posts, you need to think about your book as a product. The way you produce the product has an impact on your success. As a smart business owner, you should educate yourself about the publishing industry. The "best" way to publish your book depends entirely on your book and your personality.
The first key decision you need to make is whether to publish your book yourself or take the traditional approach and publish through an established publishing company. Each option has pros and cons and the decision affects what you do next.
Traditional publishing.
When you publish a book traditionally, you submit book proposals through an agent to various publishing companies. If a company accepts your proposal, you sign a contract which usually give you an advance and then a royalty on the book's sales after the advance. Of course, you need to write the book, but you will be working with the publishing company's editor to produce the final manuscript. Then the publishing company manages the production of the book, including interior layout, cover design, printing, and distribution.
Pros: You get money up front. The publishing company handles all the production details.
Cons: Your proposal may or may not get accepted. If it is accepted, it can take a long time for the book to see the light of day (often 1-2 years). The publisher can make decisions about your book you don't like, such as changing the title, manuscript, cover art, or other key elements. The publisher can take it out of print at any time. Most books never earn any royalties beyond the advance.
Self-Publishing.
When you opt to self-publish your book, you form your own tiny publishing company, so you are responsible for all of the production issues. You may hire freelance help for editing and layout and make all the decisions regarding printing and distribution options yourself.
Pros:  More flexibility and control. Much higher income earning potential over time.
Cons: With greater power comes greater responsibility. You are solely responsible for the quality of the finished product. You have to cover any up-front costs, such has hiring freelance professionals.
I have been published both traditionally and self-published and there is no "best" way to publish a book. My self-published books are on topics that are important to a small segment of people. Traditional publishers often want "blockbusters" so I published my niche books myself. They have made me far more money over time than any of my traditionally published books. But that doesn't make my self-published books "better" than the traditionally published ones. Or vice versa.
No one knows the right publishing option for you, except you. Learn more about publishing and consider all your options. For less than $100, you can get a wide array of fantastic books on both self-publishing and writing book proposals. Armed with that education and information, you can make the best choices for you and your book.
Did you miss a step? Here are links to the Blog Your Book series:
Overview – Blog Your Book: It's Not As Hard As You Think.
Steps: