I'm not much of a numbers person, but when I released my fourteenth novel a month or so ago, I came to an inescapable mathematical conclusion. I've written at least a million words of fiction in the last five years. My novels average 75,000 words, although some are longer than that. And according to my trusty calculator, 75,000 times fourteen is 1,050,000.
That figure doesn't count blog posts or whatever words I wrote for the day job in that time. I've never kept track of word counts for all those techy white papers, emails, and landing pages. (I've also written fourteen nonfiction books, but that was over a much longer span of time, so I'm not counting those words either.)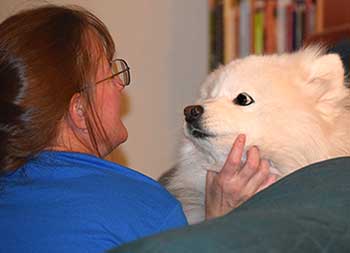 In any case, even after writing so many books, for a long time I felt "funny" about calling myself a writer. Some part of me thought that "real writers" have MFAs and PhDs and create glorious tomes chock full of flowery literary prose that is lauded in the New York Times review of books for being "important works."
Needless to say, that hasn't happened.
When I was in high school and college, I had a terrible time writing anything, mostly because I was a world-class procrastinator. (This trait isn't helpful if you're an English major, by the way.) In high school, my bedroom was in the attic. Late one night, my father came upstairs to find me crying on the floor surrounded by piles of books. I had a paper due and had barely started. He pointed out that "writers write."
Although I didn't think much of it at the time, what he said must have helped because I did finish my stupid paper. And now in retrospect, what my father said was probably one of the truest things anyone has ever said to me about writing. He was a journalist and wrote thousands of words a day, so he should know. What makes someone a writer is actually sitting down and writing. A lot.
I wonder if other people have misconceptions about writing like I did. If you believe the job ads, you'd think that being a writer is impossible for someone like me. I know I'm not the only writer who is an introvert and not twenty two anymore.
Even though I've been an entrepreneur for years, I find that ads from agencies who want "entrepreneurial content marketers" are often particularly distasteful: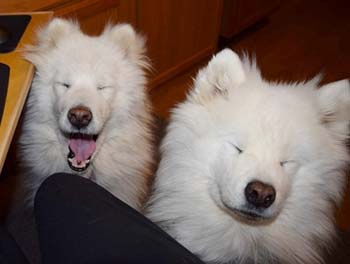 Rockstar Content Marketer Needed!
Outstanding SaaS company needs a digital native with mad marketing chops! You need to live and breathe social media and write long and short form content so we can sell an awesome amount of software that's going to change the world as we know it. You'll have the fantastic opportunity to collaborate with our badass ninjas, do lots of cool research, and learn from our founder who happens to be really hot. (Google him, you'll see!) You need to have an entrepreneurial spirit and the ability to write 7,000 words an hour.
We'll pay you $40 per post, but you'll have so much fun, you won't mind eating ramen noodles every day.  And you'll have access to foosball tables and beanbag chairs in our dynamic open office. Live the writer's life!
Can I throw up now?
For the record, grownups can be writers too. It doesn't matter how old you are. Writing doesn't require being ninja or a badass or starving to death. But after a million words, here are ten things I believe writing does require.
1. A love of reading
Almost every writer I've ever met is also a reader. Reading gives you a feel for what I think of as the "music" of words. If you read a lot, you can tell when a sentence "sounds right" and when it doesn't. Reading is inspirational. Sometimes when I'm reading a novel by a particularly great author, I'll stop and marvel and how they put their words together.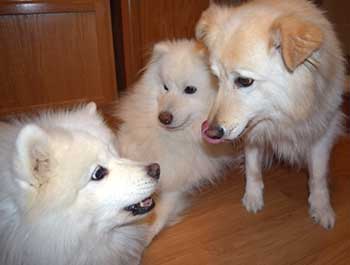 2. An independent spirit
Putting words together takes creativity and a willingness to share your thoughts with the world. To sound your "barbaric yawp over the roofs of the world" as Whitman would say. Sharing your innermost feelings can seem embarrassing and daunting. But your voice is yours; embrace it.
3. Rewriting
A big part of writing is rewriting. The sad fact is that when you write something, you won't get it right the first time. Or maybe even the seventh time. The more you write, the easier it gets. Although rewriting may be painful, your first draft shouldn't be your last draft.
4. Editors
Many writers fall into a pit of despondency when an editor reviews their writing. But I  love receiving edits because you can learn so much from editors. An editor's job is to make your writing better, and every piece of written material benefits from a rip-roaring edit. (As an aside, this assumes you have a good editor; if you don't, find one.)
5. Empathy
The best writers are empathetic. They have an understanding for characters, readers, and human beings in general. Most of the writers I know are extremely observant and sensitive to the world around them.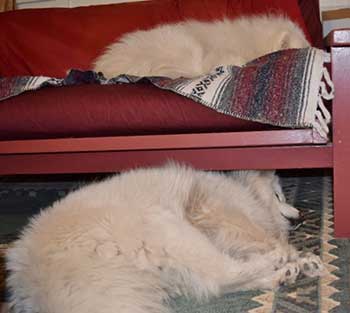 6. Concentration
Writing is by definition a solitary activity. Collaboration is great for coming up with ideas, but at some point, you have to sit down and write. For this reason, I find the entire concept of "open offices" one of the worst things to ever happen to writers. Sure cubicles were bad, but it shouldn't come as a shock to anyone that studies are showing that employees hate open offices and productivity has dropped because people can't get anything done.
7. Organization
You don't have to be a "digital native" to avoid losing your files. I'd argue that people who have used computers for longer often have better file management skills because they've had to use software that wasn't as dumbed-down and  "helpful." Whether you call them folders or directories, if you come up with an organizational hierarchy for your files, you're a lot less likely to lose them. Misplaced writing doesn't increase your word count, folks.
8. Emotional fortitude
Eventually someone might read your writing and not like it. Some reviewers may make unbelievably snotty and unhelpful comments. I've had my nonfiction writing called trivial, weird, silly, circular, and boring. And don't even ask about the one-star reviews on my books. It's really hard to put something out there and have people dump on it. Be strong.
9. Courage
After having her work dumped on, it's easy for a sensitive writer to crawl back into her little writerly cave and curl up into a self-pitying ball. Putting your work out into the world requires courage. Everything ever written could be improved. And improved again ad infinitum. There will always be writers who are better, faster, and more successful than you are. But at some point, you need to accept that even if you aren't The Perfect Writer, your writing deserves the chance to be read. Have the courage to set your writing free. As Elsa would say, "Let it go," and press the "publish" or "post" button.
10. Time
Arguably the most important requirement for writing is time. Sitting at your desk and pounding out words takes time. This is time you're taking away from doing other things. If writing is part of your day job, you may have to skip some pointless meetings to get your words in (yay!). But if you're an entrepreneur or someone who writes on the side, your writing habit may take time away from watching TV, hobbies, or being with your friends or family. Being a writer requires making sometimes difficult trade-offs.
If you love stringing words together, there's nothing stopping you. Start a blog, write a book, put in the time. Because in the end, writers write.