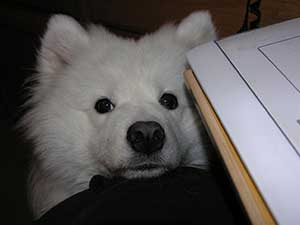 As a blogger, you're writing all the time. (Or you should be.) But even productive bloggers who crank out countless blog posts every week seem to get nervous about the idea of writing a book.
For many bloggers, the idea of writing a "real" book seems intimidating. By putting your writing into book form, it feels more public and even a little scary. To many people, even publishing an ebook seems "safer" than publishing a book, so they never make the leap into print.
However, publishing a real dead-tree print book gives you a level of credibility that no ebook can match. Being a book author sets you apart and positions you as an authority. Think about it: if you're reading a magazine, you almost never see bloggers quoted as experts. And you certainly don't see quotes from ebook authors. You see quotes from published book authors.
I've published 14 nonfiction books and I can tell you writing and publishing a book isn't as difficult as you might think. For most people, the really hard part is actually writing something. So as a blogger, you have an incredible advantage. You write!
In this series of articles, I'm going to show you how you can blog your book. Here's the high-level overview to whet your appetite:
Next time in step 1, I'll discuss probably the biggest hurdle for many aspiring writers: deciding on a topic for your book. As a blogger, you already have a community you can talk to about your ideas. Great books solve problems. Find out what these problems are and you're halfway there.