Happy Valentines day!
Since today is all about love and romance, it seems appropriate that  I just released a new "box set" of the first four books of my Alpine Grove series. It costs $9.99, which is a substantial discount versus buying the books separately.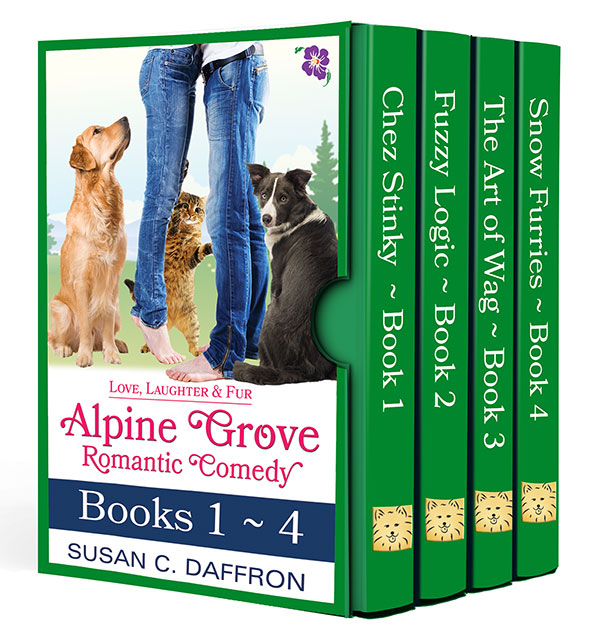 Here's the description of the collection:
Get the first four Alpine Grove romantic comedies in one collection at a discount! Four full-length feel-good novels that include a little bit of humor and a whole lot of fur. Each novel stands alone, but Alpine Grove is a small town, so many characters do tend to reappear. After a while, you'll start to feel like you're a member of the community.
The Love, Laughter, and Fur collection from Susan C. Daffron is 1200 pages of romantic comedy fun that readers say literally has them laughing out loud. If you like a little light romance, quirky animal stories, and tales of small town life, or you're just someone who is looking for a light read to help escape the daily grind, you won't be disappointed.
The books in the collection include:
What's next?
I finished the first draft of Book 9, The Luck of the Paw, and the manuscript is with my alpha reader now. I'm hoping it will be released in the first quarter of 2016. So please stay tuned for more adventures in little ole Alpine Grove.