Even though we take our dogs out on a walk every day, we've had so much snow lately that we haven't been able to take many pictures. (Camera + precipitation is not a good thing.)
On March 3, it stopped snowing long enough to take some pictures. I told a few people about how the snow is so deep that Fiona has to "swim" through it. These photos show you what I meant.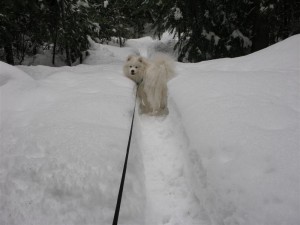 Fiona toddling along her snow tunnel.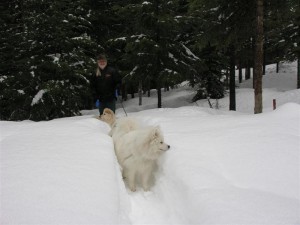 And running back toward me.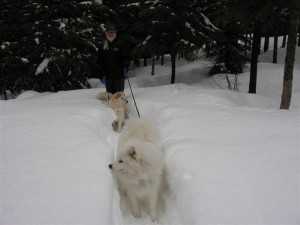 James, Kaylee, and Fi on the trail.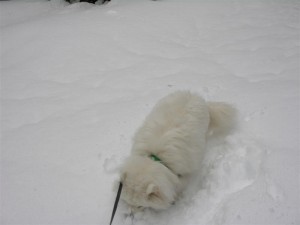 Fi "swimming" through virgin snow (and eating a lot of it).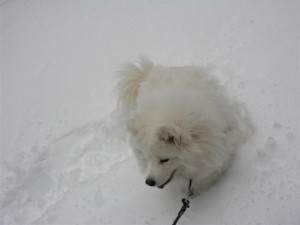 Resting after the big swim.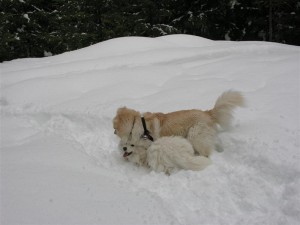 Playtime in the snow. (Kaylee is sitting on Fi, who is getting trounced)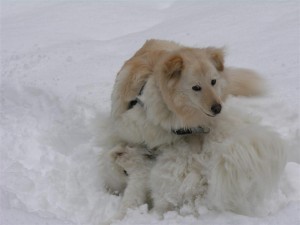 More trouncing.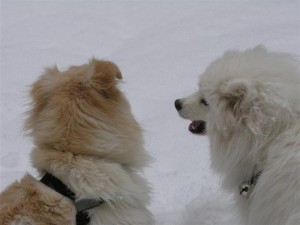 Fi is less than pleased about being stomped.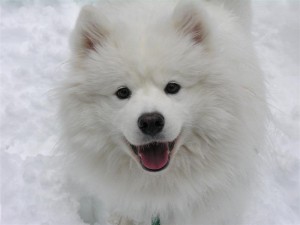 But her good humor is restored.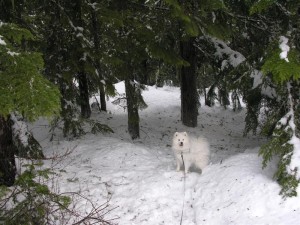 After playtime, it's time to head back onto the forest trail.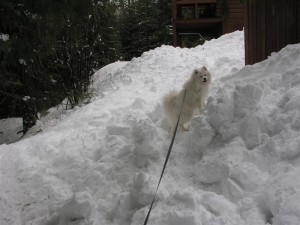 Heading back to the house, Fi plays Queen of the Hill.