Susan redesigned and edited a number of chapters of a computer book. We also designed the covers for a series of PDSA computer programming books.
Client Comments:
"Susan is one of the nicest, most professional people I have worked with. She does what she says she is going to do, delivers the right product, and does it on-time. That is a lot in this day and age! I would highly recommend her and will continue to use her myself."

     — Paul Sheriff, President PDSA, Inc.
Book Covers – software used: Adobe InDesign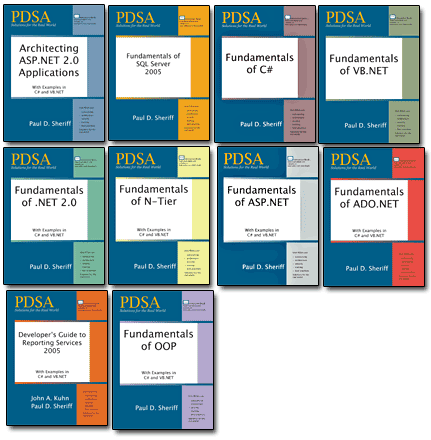 Book Chapters – software used: Microsoft Word