Those of you on my mailing list know that yesterday I released The Good, the Bad, and the Pugly the seventh book in my series of Alpine Grove Romantic Comedies. (The ebook version is on sale for .99 for a couple of more days, so get it while it's cheap!)
The Good, the Bad, and the Pugly is about one woman's efforts to start a rescue group to help homeless dogs in the fictional town of Alpine Grove in 1996.
Because I needed to include a lot of different dogs in the story, I posted a request here on my blog for information about how people adopted their dogs for possible inclusion in my new novel. The winners received acknowledgment in the back of the book and copies of my nonfiction books Funds to the Rescue and Publicity to the Rescue donated to the shelter or rescue of their choice.
Today, I packaged up the books for mailing. As usual I had help. The Supervisor came over to see what I was up to.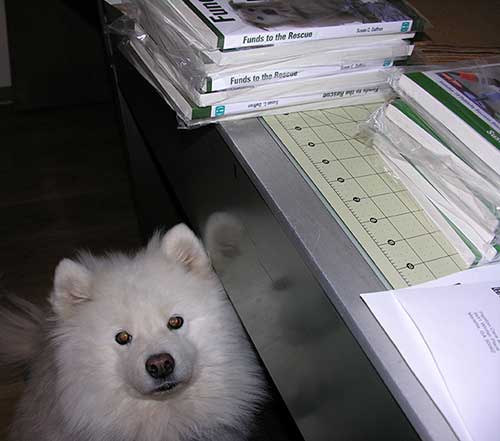 Not too long ago, we rearranged our offices, so now there's a dog bed underneath the light table where I package up books for shipment. Middle Management came by to see what was up.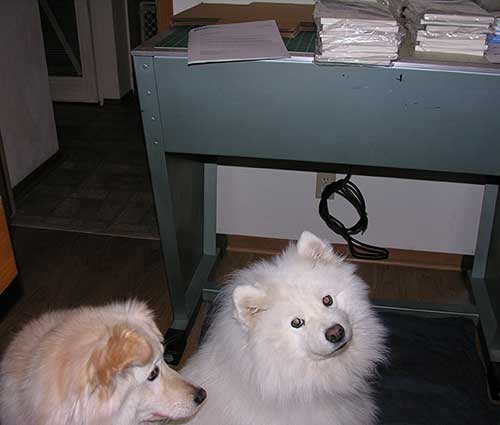 The All-Furry Team is ready to help!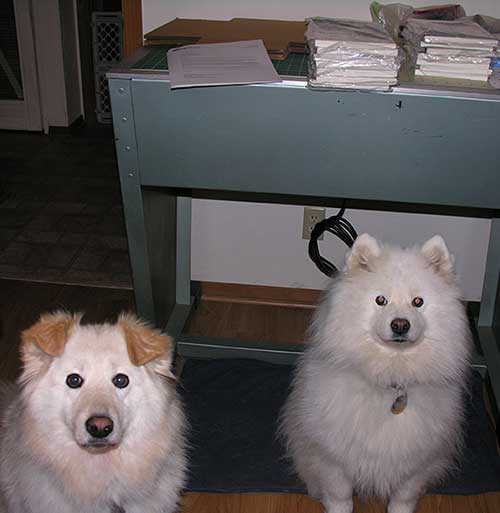 Then the Supervisor started to get tired.  (Hey there IS a dog bed under the light table, after all!)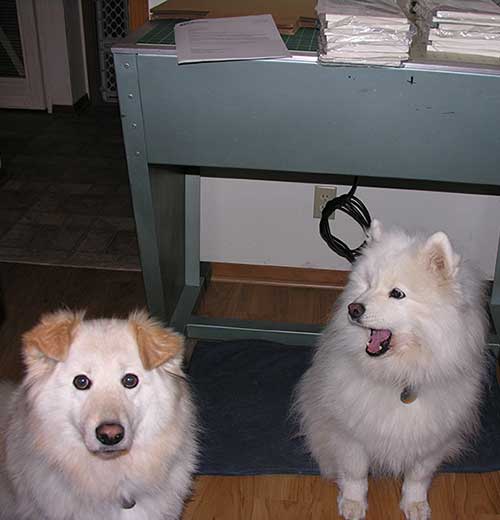 Soon there was a conference to discuss the viability of canine assistance with this project.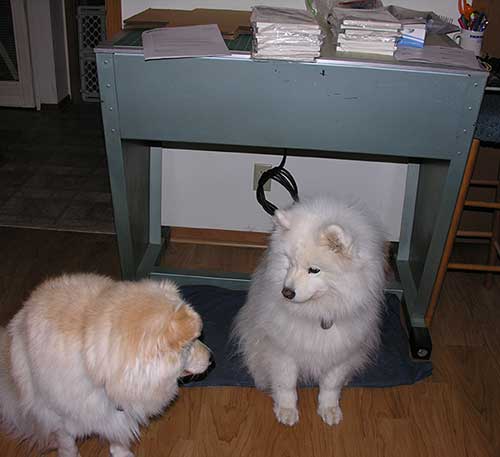 And then the unfortunate interruption to nap time was declared over. All canines dispersed and I returned to my task.
A big thank you to everyone who has purchased a copy of the book! On Amazon, I saw today that it is one of the "Hot New Releases" in its category.