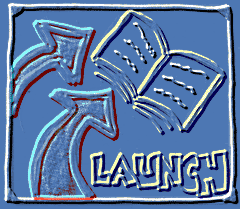 I officially launched my book Publishize with what is referred to in the industry as a "book launch campaign." Many people offer teleseminars and expensive programs to explain something that really isn't terribly complicated. If you've ever seen one of those hyped-up ads claiming you can make millions if your book becomes an "Amazon Bestseller" you probably know what I mean.
Although I think there is nothing inherently wrong with book launch campaigns (obviously, since I've done one), I tend to cast a wary eye at Amazon Bestseller Campaigns that are specifically designed to artificially "game" the Amazon sales rank system. If you get enough sales and your book is in a relatively obscure category, you can call yourself a bestseller. I think that's dishonest.
However with that said, the basic tactics behind a legitimate book launch and the expensive "bestseller campaign systems" people hype are more or less the same. First you pick a date to officially release your book and then gather some bonuses together from other people. Purchasers get the bonuses for free when they buy your book. This technique is used for other types of product launches besides books. For example, ebooks, and other downloadable products are often launched on a particular day with bonuses in an effort to create "buzz."
Here's how it works behind the scenes.
1. You contact people about your book. In my case, I had already contacted a number of people in the publishing industry asking for pre-release endorsements. After I had copies of the book I mailed them out to the people who gave me a testimonial as a thank you and so they could see the final product.
2. Ask for bonuses. Because the people I talked to about endorsements are all online, many of them have audio or downloadable products that are perfect for bonuses. In fact, a number of people asked me if I planned to do a book launch for Publishize. The reason they asked is because a book launch benefits the partners too. Obviously, I benefit from the boost in book sales, but my partners benefit from getting their name and materials out to a new group of people. The key to finding partners is to make sure that the partners are a good match for your market. For example, I have participated in a couple of launches for books that had a focus on creativity. We offered a trial copy of IdeaWeaver, which is our writing and creativity software program, so it was a good fit.
3. Create special launch pages . For the Publishize launch, people were able to buy the book either from us directly or from an online bookseller like Amazon. I gave people a choice. If people purchased through our shopping cart, I sent them an email to direct them to the bonus page. People who bought through Amazon or other online bookseller could forward a copy of their receipt or confirmation number to me and again, I sent them the URL of the bonus page. So to do the launch I had to create two new Web pages: a revised home page that was posted on launch day with information about the bonuses and the bonus page itself which includes the links to the downloads.
4. Ask people to share the joy. In addition to asking partners for bonuses, you also can ask them to send an email to their list or post a blog entry letting their contacts know about the book launch on the big day. Again, if the partners are in a related industry, their readers shouldn't be annoyed to find out about the book. You can also encourage people to put a link in their Facebook status or Twitter postings.
Although some people gather literally hundreds of bonuses, I tend to find that overwhelming, and I doubt people really download all that stuff. I know my partners, and I wanted them to benefit from this launch too, so I went with a "small and mighty" approach that would work with my admittedly specialized audience of aspiring self-publishers.
Learn More About Online Book Marketing in Publishize
Publishize: How to Quickly and Affordably Self-Publish a Book That Promotes Your Expertise is the book that tells you everything we did to self-publish 8 books in less than 18 months. It's full of all our best secrets for writing, publishing, and promoting your book. Learn the smart way to self-publish a book without dealing with a subsidy press, or ending up with thousands of dollars caught up in inventory and a garage full of dusty books. With a focus on earning more profits and smart outsourcing, Publishize is a hands-on guidebook for entrepreneurs who want to add a new revenue stream to their business. Visit Publishize and learn how you can self-publish a book without breaking the bank!