In a recent Logical Tips article, I wrote about my "to do" list form. Because a number of people have asked me about it, I'm writing up the steps I used to create it in Microsoft Word.
My to do list is loosely based on advice I read in a book by David Allen called Getting Things Done. In the book, his most basic recommendation is to essentially write things down, so you don't have to worry about forgetting stuff. He also recommends writing things down all in one place.
I have adapted his advice into a two-step system. I have a running tally of detailed tasks and projects listed in my personal information manager (Chaos Intellect), but my weekly to do list is actually just a piece of paper that I print out from Microsoft Word. In this article, I explain how to create my "weekly planning calendar," which is essentially just a Word table.
1. Create the Title and Date
I hate Word's default margins, so I almost always change them. I have bad handwriting, so I need as much room as possible to fill in items. On my form, I made the margins .5 inches all the way around by choosing File|Page Setup and changing the settings in the Margins tab. Because I reprint the form every week, at the beginning of the document I have an area where I can write in the date. So at the beginning of the document, give it a title and center it. Now hit Enter a couple times and type Week. Use the underscore character to create a line after it.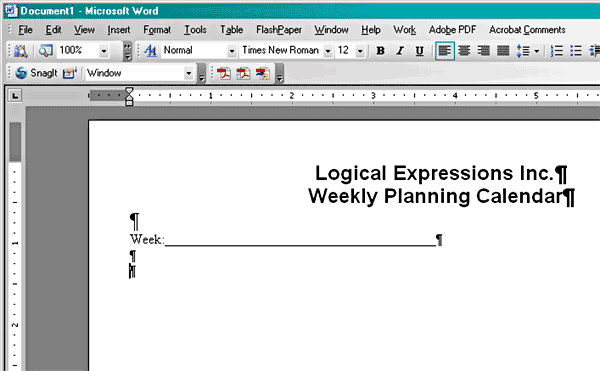 2. Create the Table
Choose Table|Insert Table. In the dialog box, under Table size, set the table up with four columns and 8 rows.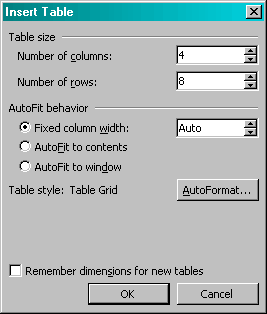 3. Format the Table Columns
Your table is pretty dull and small, but it's time to get creative. The first row is for the headings. Column 1 is titled Date, column 2 is AM Activity, column 3 is PM Activity, and column 4 is Appointments/Calls. Now choose Table|Select Table. You can use the mouse to click and drag the column widths. Basically the first and fourth columns are small and the middle two are large. If you want to be more exact, choose Table|Table Properties and in the columns tab, set your columns to the following widths:
Column 1: 1.0″
Column 2: 2.70″
Column 3: 2.70″
Column 4: 1.25″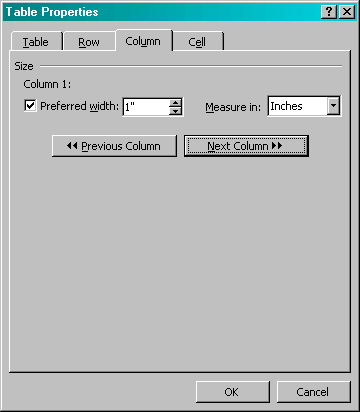 4. Format the Rows
The other key to this form is to make the non-heading rows as large as you can without the table splitting onto two pages. I also have left a little white space at the bottom for random notes. The first row just has the headings, so highlight rows 2 through 8 and choose Table|Table Properties again. Under Row, click Specify height and make it At least 1″.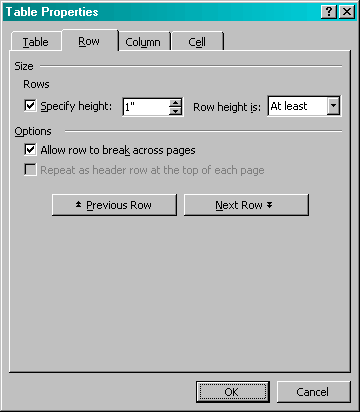 5. Make it Pretty and Add Recurring Text
On the heading, I added shading to separate it. Highlight the row and choose Format|Borders and Shading. Click the Shading tab, click a fill color and then OK. I try and block out times for various work, so I typed them into the form. I put any recurring calls in the Appt/Calls column as well. This is the finished form that I stare at every day.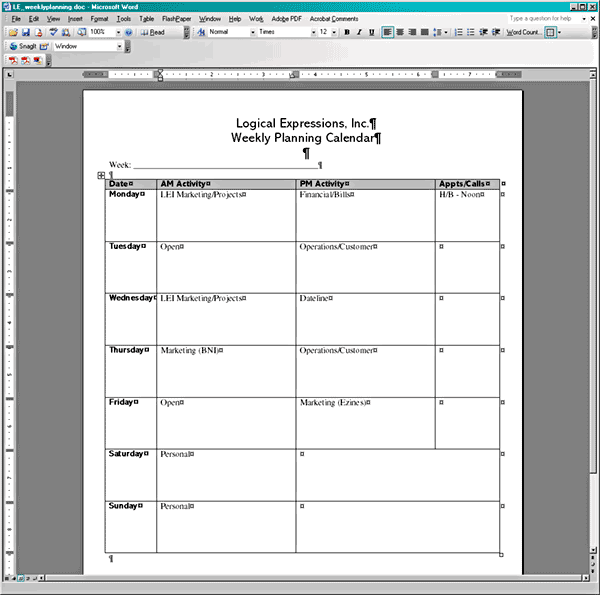 Using the Form
Of course, a to do list is only worthwhile if you actually use it. On Mondays, I print out my form and evaluate the overall task list in Chaos Intellect. In my form, I hand write in the dates and what I'm going to do each morning and afternoon into the table cells. Although it may seem old-fashioned, it works. As David Allen points out, actually writing down your tasks by hand reinforces them in your mind.
Plus my to do list sits in front of my computer, so I can't ignore it! I have found that it is easy to avoid contact management software on your computer, simply by not opening it. A piece of paper in front of your nose is more difficult to overlook.
So the next time you are feeling stressed out and overwhelmed, maybe a little ole Word table is the answer to your personal productivity woes.