My next Alpine Grove Romantic Comedy (number 5, but who's counting?) is with beta readers now, so I've been having fun working on the cover.  Here's the latest: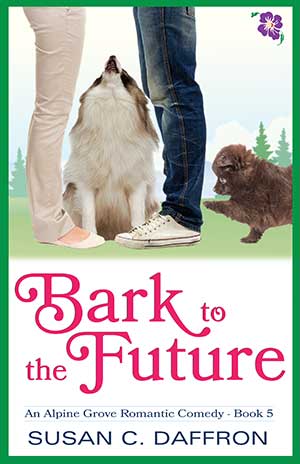 Observant folks may notice that it doesn't match the earlier books.
I'm redoing ALL the covers, so this is the first in a new "look" for the Alpine Grove novels. Here are the redesigns of the previous four. The new covers will roll out to Amazon Kindle first, then print will follow later.